Riding the Sandstone Way part I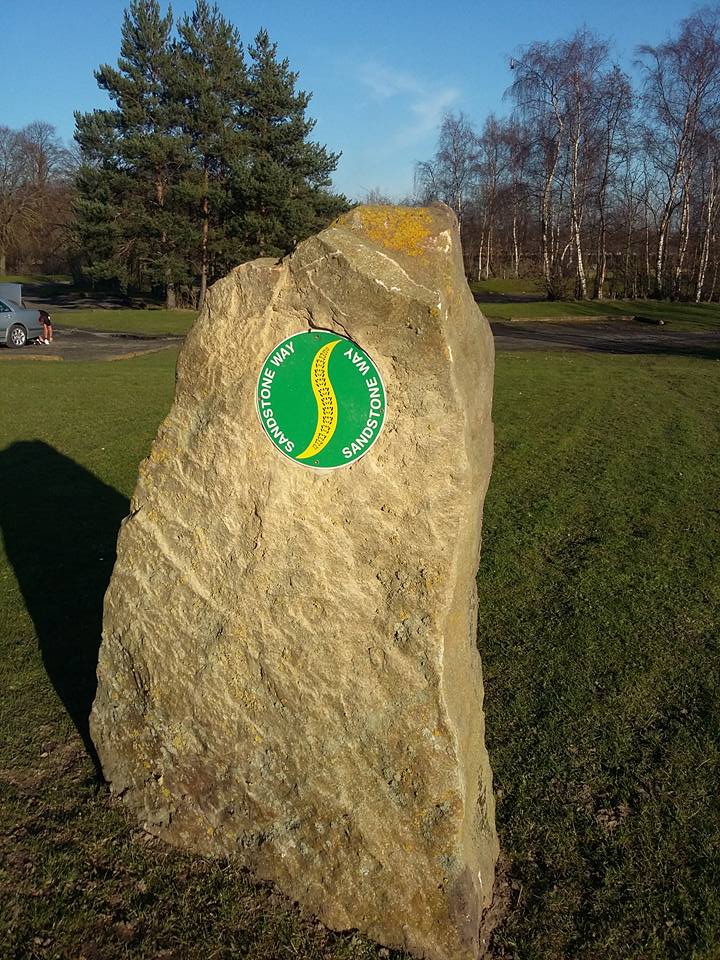 You may well be asking what is the Sandstone Way, well it is a little known long distance mountain bike route between Berwick-upon-tweed and Hexham, John and myself rode the route over four days back in September 2015.
The Sandstone Way is around 120 miles or 190 kilometers from start to finish. The route follows the Sandstone ridge in Northumberland and passes through many places of special interest throughout its length.
Day 0 – Seahouses ( Friday 25 September 2015)
In order to reduce the travel times on Saturday, we drove up to Seahouses on Friday afternoon and booked into one of the hotels there.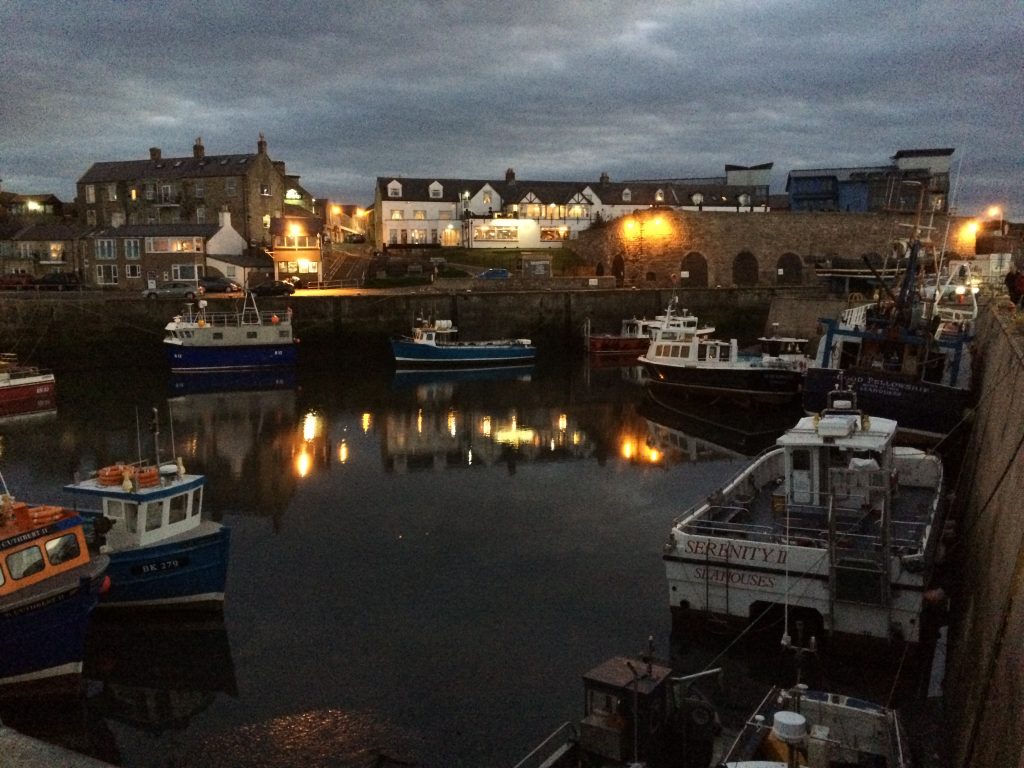 We stayed at the Links Hotel which I have used before and since this expedition as they do some great food and the prices aren't too bad. Remember to check out their restaurant if you are ever in Seahouses, it is well worth it.
Day 1 Berwick to Wooler (Saturday 26 September 2015)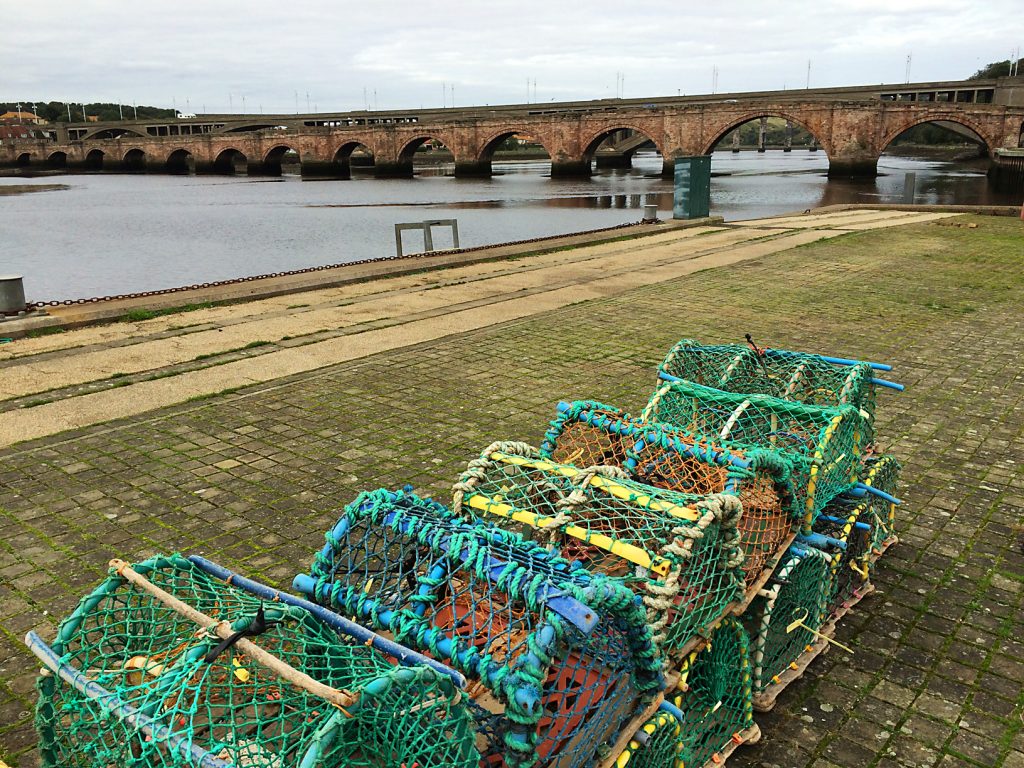 We awoke early Saturday morning grabbed breakfast, packed our bags and got the biking gear together. Sarah then drove myself and John up to Berrick to start our epic mountain bike adventure.
The Sandstone Way starts on the Quay at Berwick and heads south following national cycle networks route 1.  This part of route one is also a part of the Coast & Castles. As I had ridden the Coast & Castles route previously I was quite familiar with this section.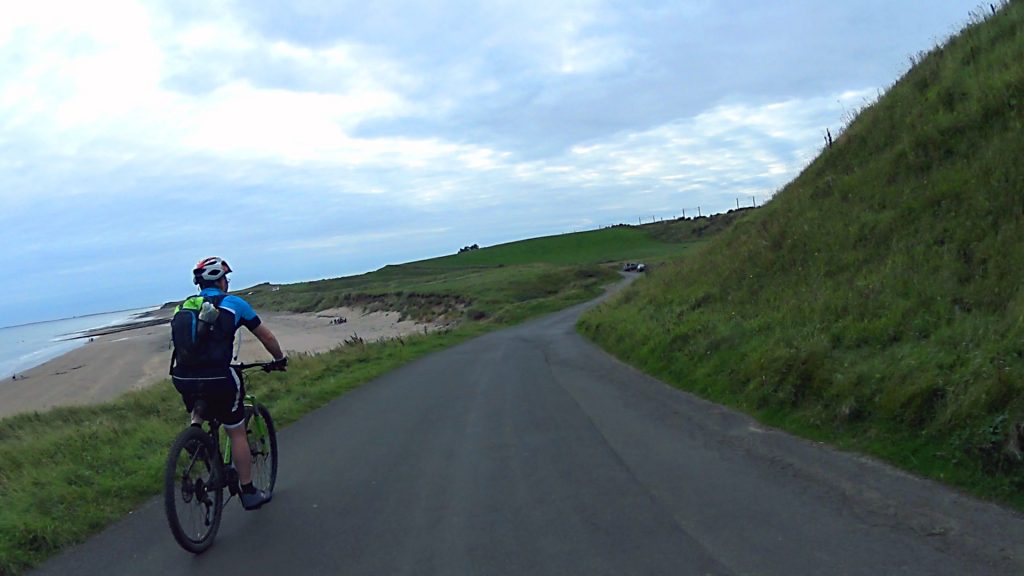 This part of the Sandstone Way is very easy to follow because it is well signed, it takes us down the coast along the cliffs and quiet lanes to Beal.
After riding through the golf course we cross Goswick Sands which was a military firing range.Take note of the warning signs and look out for exploding livestock.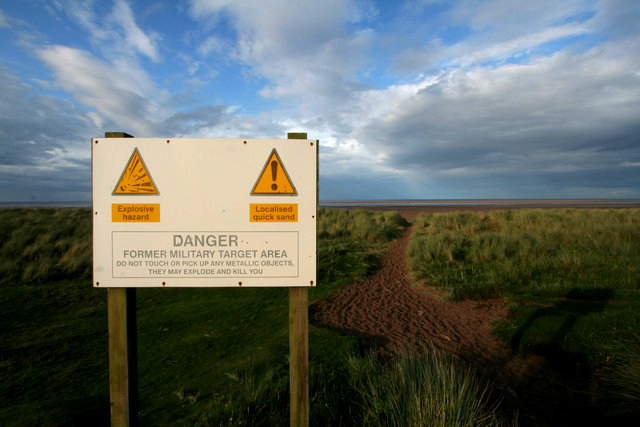 We have visited the Barn a number of times over the years whilst we had been staying in the area. There has obviously been a lot of investment in the business because the building and grounds have improved a lot since our very first visit. There used to be a bird of prey center here as well but I forgot to check if it was still there on this occasion.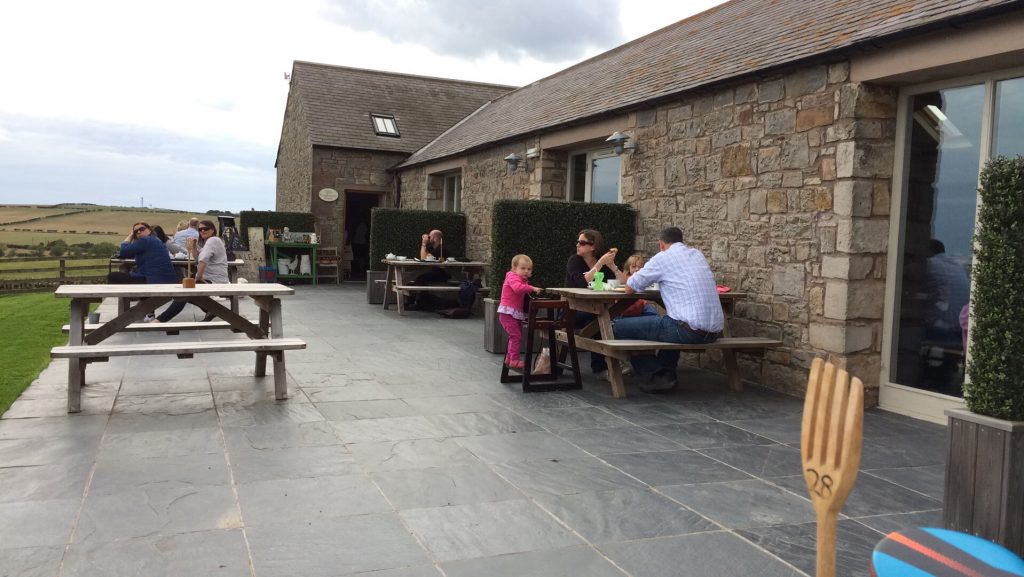 After coffee & cake at the Barn, we turn away from the sea and head inland continuing along the Sandstone Way towards Wooler.
We will be heading back up this part of NCN Route 1 in July 2017, as we are going to document the Coast & Castles route from Newcastle to Edinburgh.
Once we did turn inland we were riding on quiet lanes and old farm tracks and bridleways. The going was OK but the ground was damp due to recent rain which made some sections harder to ride than others.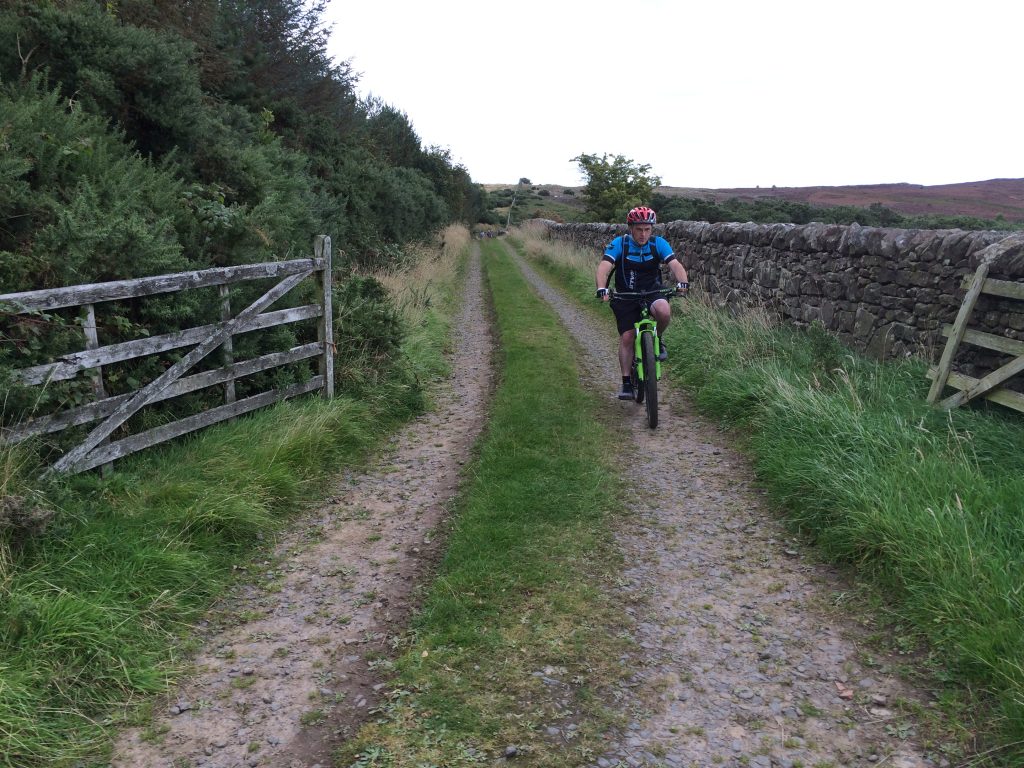 The scenery offered plenty to photograph if you had time, this unusual tree acted as both an interesting subject and bike stand!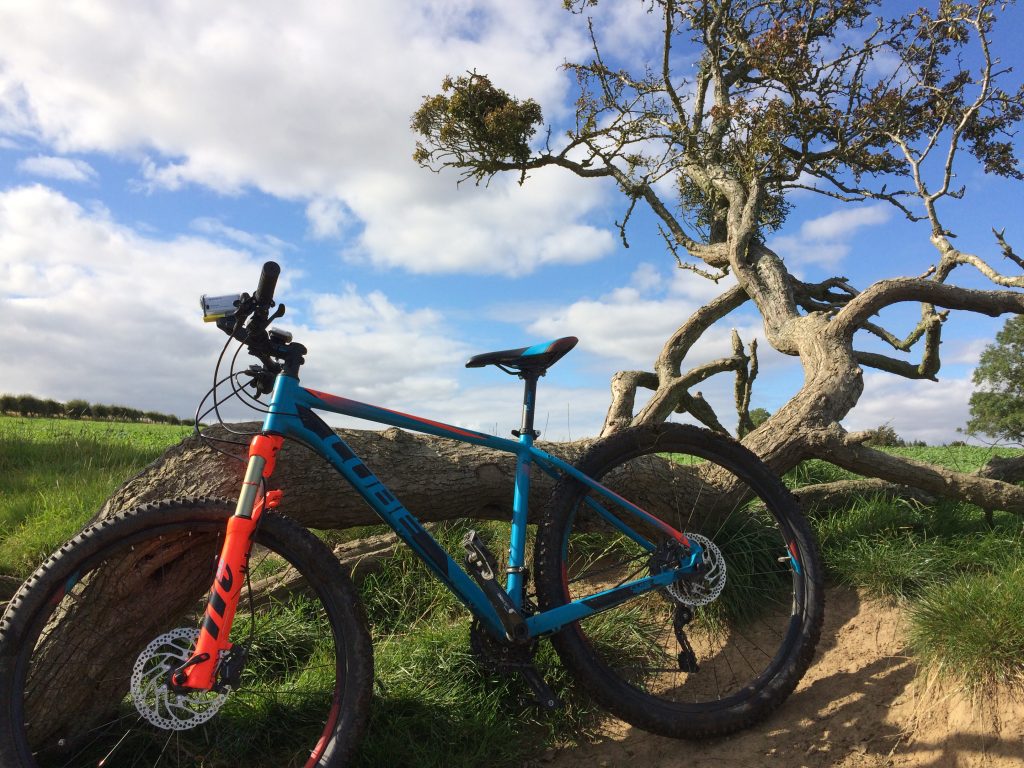 Although recent rains had softened up the ground things were not all that bad weatherwise as the sun was out and the bikes only dragged a moderate amount of mud along with them.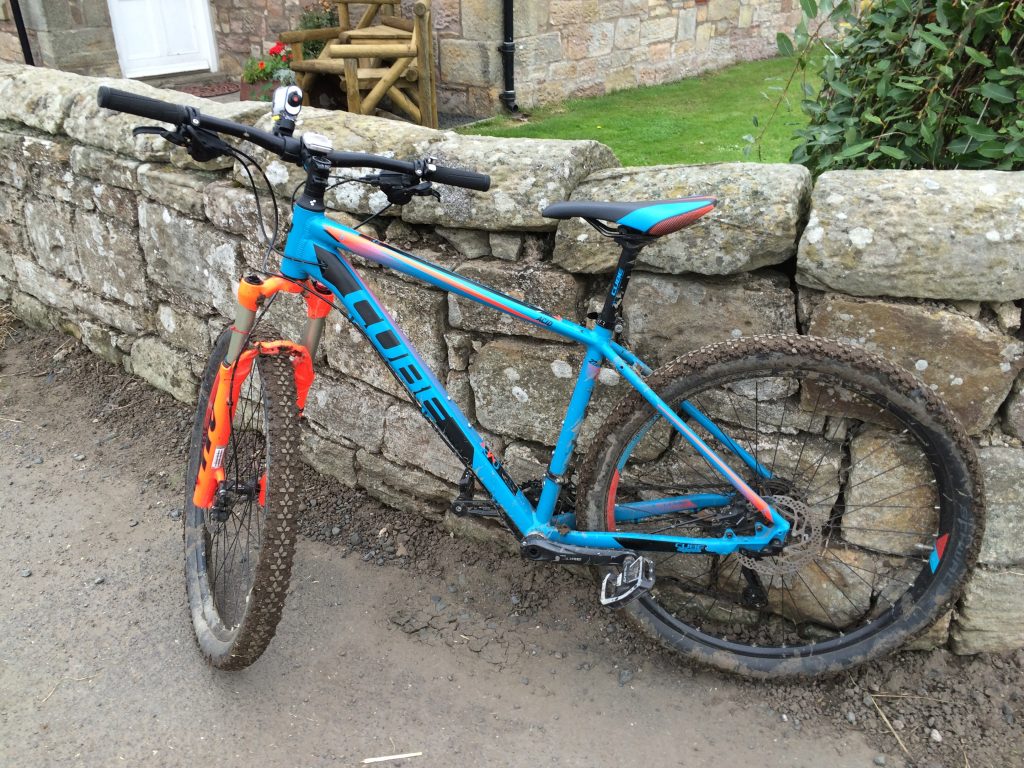 On day one we covered around 35 miles, we rode varied terrain and saw some great land and sea-scapes. To experience more of the adventure of our first day of the Sandstone Way check out our Day 1 video.