Riding the Monsal Trail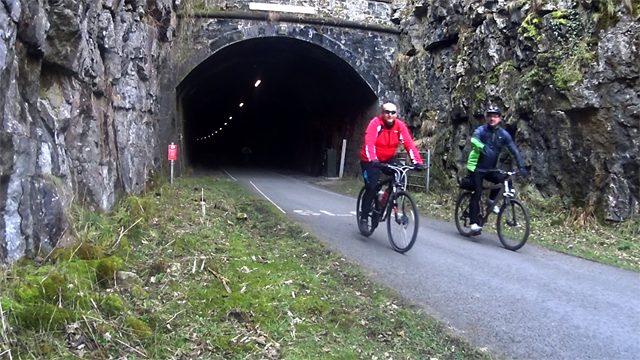 The Monsal Trail in Derbyshire is almost 9 miles long and stretches from Coombs Road near Bakewell to Topley Pike Junction in Wye Dale. We enjoy riding the Monsal Trail, It is a great route which the whole family can enjoy riding regardless of the their level of cycling proficiency.
Hassop station, is usually our starting location of choice as it is a great resorce along the Monsal trail, it has a Cafe, Bike Hire and a book shop as well as ample paid parking.
The route follows part of the Manchester, Buxton, Matlock and Midlands Junction railway. The railway was closed in 1968 and passed in to the hands the Peak District National Park in 1980, at this time numerous tunnel  sections were closed for safety. Roads or paths were used to link the various sections as a result.
Work costing in the region of £2.25M started on the four tunnel sections in 2009 in order to make them safe, this work was completed in 2011 creating the continuous trail that we know today.
Please enjoy the video
Steve