Hello & Welcome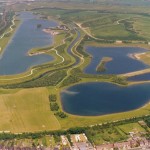 to our blog page for our video "Rother Valley to Tapton Lock" which shows us riding the route from Rother Valley Country park near Rotherham to Tapton Lock in chesterfield, much of the ride follows the path of the Chesterfield Canal.
The ride starts at the The Old Mill and Stables Cafe in Rother Valley Country Park, it heads clockwise around the lakes and out on to National Route 67 which goes right past the park. This is part of the Transpennine Trail, the stretch between Chesterfield and Leeds forms the main route of the Transpennine Trail (central).
Parts of the route along follow a disused railway line until Stavely, at which point the route goes along the towpath of the Chesterfield Canal.
Each time we visit the Chesterfield Canal more of it has been improved and developed (in a good way) to heighten the experience of visitors.
More information can be found on the work done on the canal by chesterfield canal trust here.
Enjoy the Video
Steve